Around 5:30 p.m. today, I was standing out on the balcony. I was watching Matt cut the grass and hoping I'd catch his eye so that I could tell him dinner would be ready soon. I didn't, and he moved on to another part of the lawn, but I stayed out there, leaning on the balcony railing, smelling the air. The breeze blowing by was cool and had seemed to have lost all humidity somewhere in between sweaty afternoons and crisp mornings.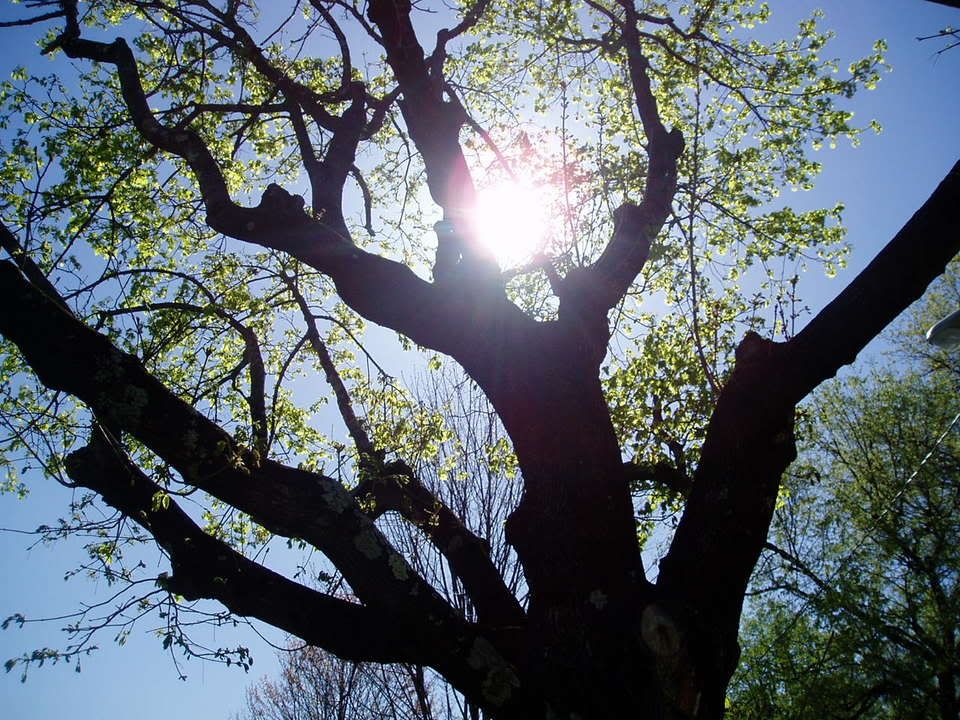 Fall (i.e. pozole weather)!
When you live in Michigan (which I did for 25+ years, here and there), you have to cherish fall while it lasts. Snow comes early and often – just as the trees turn fiery red and flutter off their branches, they crystallize into icicles that crunch under your feet before you even have a chance to look upwards for snow. This can happen as early as October and once it starts, the sky doesn't turn anything but grey until the following April (sometimes March, if we're lucky).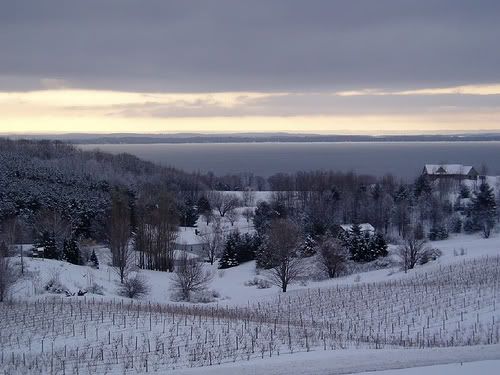 (The above photo was taken in Traverse City, Michigan, circa 2004)
While fall recipes are sure to come (the cans of pumpkin in my pantry have been giving me the eye for months), I decided to cherish fall tonight by not slaving away in the kitchen. That's where Caesar Chicken comes in.
Caesar Chicken is simple and will feed two people that just want to be outside on a fall evening. The recipe was featured in Bon Appetit's one-pan meals back in March and has been on my list since. Truly one of the easiest meals I've ever made, and truly only one pan!
Chicken is topped with a mixture of Panko breadcrumbs, Parmesan cheese, minced garlic, olive oil, salt, and pepper. Romaine lettuce, also topped with a tiny amount of leftover breadcrumb mixture and garlic, are roasted alongside the baking chicken for the last five minutes, just enough to brown the edges and warm your salad.
Add salad toppings as desired (I had sliced up two green bell peppers to add but ate the pair before the oven even preheated). Choose a vegetable for your side dish (ours? Roasted delicata squash…more like dessert). After eating, clean up just a single pan and thank Bon Appetit for sharing something so simple that feels elegant.
P.S. The winner of the Headbands of Hope giveaway is…
Congratulations Jenn! I'll contact you for directions.
Question: Do you have a go-to one-pan or one-pot meal?