Here we are, halfway through October. And here I am, thinking fall would give me more time to breathe. I can't complain – instead, I have to gather all the squash I can find and high-tail it into the kitchen (to make more of those tarts!) whenever I get the opportunity!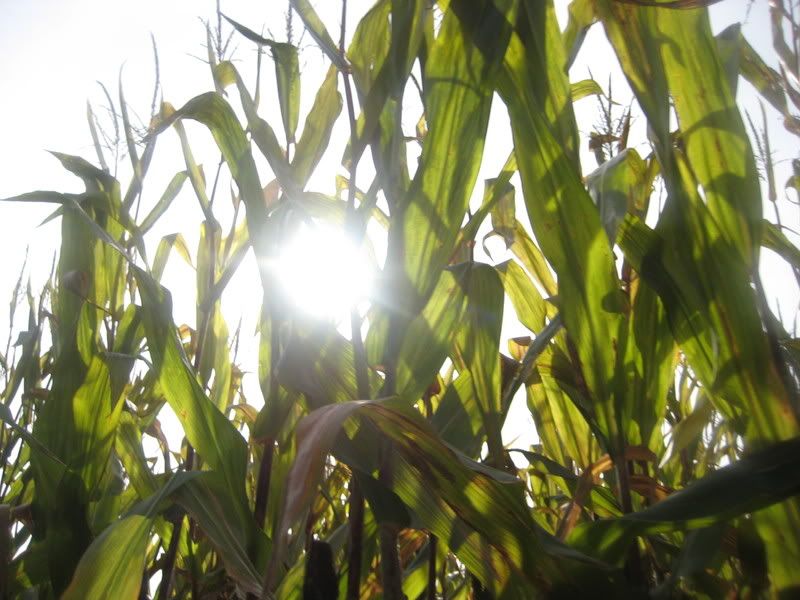 This week's CSA pickup was much the same as last week, which required I face the unknown and slice open one of these alien vegetables…
Kohlrabi!
(more) sweet potatoes
(more) butternut squash
(more) green beans
Lettuce mix
Broccoli (yay!)
Scallions (even bigger yay!)
Collards!
I faced my fear of Kohlrabi in the recipe below (next week I'll figure out those collards!) and I absolutely loved it. It reminds me of a radish but even more so, fall's version of the cucumber. Sprinkle sea salt on top and it's incredibly flavorful and light on the tongue! It also adds a crunch to an otherwise soft salad…
Brussels Sprouts and Butternut Salad
Keywords: gluten-free low-carb Thanksgiving Halloween fall winter
Ingredients (serves 4)
1/2 lb bacon, diced
1 butternut squash, peeled and diced into 1" cubes
1 lb Brussels sprouts (outer leaves and stem removed), quartered
1/2 onion, sliced
1 garlic clove, minced
1/2 medium Kohlrabi, thinly sliced
1/4 cup extra virgin olive oil
3 tbsp apple cider vinegar
2 tbsp apple cider
1 tsp thyme
Salt and pepper
Instructions
Heat a large sauté pan on medium-high heat. Add bacon and cook until brown and crispy, approximately 8 minutes. While bacon is cooking, whisk together the vinegar, cider, thyme, salt, and pepper in a small bowl. While whisking, slowly drizzle in the olive oil and mix until combined. Set aside.
Remove bacon bits using a slotted spoon and lay them on paper towel-lined plate to drain. Add onion to pan and soften for 5 minute. Add garlic and cook until fragrant, 1 minute. Add butternut squash and cover, stirring often, until just soft, approximately 5-7 minutes. Uncover and add Brussels sprouts. Stirring often, cook until sprouts are just tender, about 8 more minutes.
Add bacon bits and sliced Kohlrabi to a large bowl. Spoon butternut and sprout mixture into bowl and toss with bacon and Kohlrabi. Drizzle mixture with oil and vinegar dressing (use only a small amount – dressing should not be pooled in the bottom of the bowl!). Toss and serve!
In this version, I admittedly overcooked the squash. You can tell because 1) it's squishy and 2) it turned everything orange. The good part? Overcooked butternut is still a tasty fall butternut!
(I adjusted the cooking time in the actual recipe so that you, faithful reader, do not overcook your butternut!)
But this mixture. Ohhhh Brussels sprouts and bacon, what would I do without you in the fall months? Like the panzanella salad from last fall, and the stuffed acorn squash from last month, this salad does not disappoint. It was sparked from the need to use all the vegetables sitting in my fridge and became a staple that will last for years.
Because you add the Kohlrabi raw, it provides a crunch you long for. The sprouts are tender, the onions flavorful, the squash creamy, and I can't even tell what happens in your mouth when you get a bacon bit in the mix – you just have to experience it!
Question: What is your ideal fall vegetable mixture?